di Aliia K. Nardini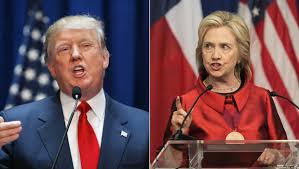 Si conclude negli Stati Uniti il tanto atteso Super Tuesday, il singolo appuntamento in cui si assegna il maggior numero di delegati per la nomination alla presidenza degli Stati Uniti. Hillary Clinton, conquista 7 degli 11 stati al voto (Alabama, Arkansas, Georgia, Massachusetts, Tennessee, Texas e Virginia). Oltre al suo Vermont, Sanders vince in Oklahoma e Minnesota, come previsto dai sondaggi, aggiudicandosi con un buon margine anche la contesa in Colorado. Perde invece in Massachusetts, l'altro stato che sperava di strappare alla valanga di voti che si è riversata inarrestabile a sostegno di Clinton. E mentre l'ex Segretario di Stato inizia a fare campagna nazionale, attaccando il GOP per i suoi metodi divisivi e contro l'America, il Senatore del Vermont giura di combattere in ognuno dei 35 Stati ancora in calendario per ottenere la nomination, impegnandosi per la giustizia sociale, l'ambiente e la pace nel mondo.
Nonostante l'impressionante capacità di raccogliere finanziamenti, che ancora lo tiene egregiamente in corsa, Sanders non riesce a allargare la sua coalizione oltre ai giovani bianchi e liberali, lasciando a Clinton la popolarità maggiore tra donne, cittadini a basso reddito, bianchi adulti e anziani, e minoranze. Tra tutti, sono gli afroamericani che sostengono Clinton in grandi numeri, garantendole la vittoria in tutti gli stati del sud, nonostante qualche contrasto (peraltro altamente pubblicizzato) con gli attivisti di BlackLivesMatter. La nomination appare ormai sicura per Clinton che ha ora quasi 200 delegati di vantaggio il cui appoggio è dichiarato (pledged), a cui si aggiunge il sostegno di numerose figure politiche, legislatori e altri personaggi rilevanti di Washington. Insieme ai superdelegates, l'ex Segretario di Stato con ben 1034 delegati ha quasi raggiunto la metà del necessario ad assicurarsi la nomination, rispetto ai 408 di Sanders.
Clinton si appresta dunque a portare a livello nazionale la propria campagna contro Donald Trump, non volendo correre lo stesso rischio del partito Repubblicano e dunque sottovalutando la capacità del miliardario newyorchese di conquistare consenso. L'ex Segretario di Stato si concentrerà sulla descrizione del miliardario newyorchese come di un uomo misogino, senza scrupoli, assolutamente non in grado di prendere decisioni di governo per l'America e il mondo.
D'altro canto, come annunciato, Trump vince a valanga conquistando stati anche molto diversi, dall'Alabama al Massachusetts, compattando le forze in vista del prossimo voto Repubblicano il 15 marzo. Si tratta dell'appuntamento winner-takes-all in 5 stati, tra cui spiccano Florida e Ohio (99 e 66 delegati rispettivamente in palio, che verranno assegnati in blocco al candidato vincente). Anche la campagna di Trump assume toni nazionali, presentando il magnate come il grande "unificatore", l'unico in grado di allargare la base del GOP conquistando nuovi elettori tra Democratici e indipendenti per opporsi a Clinton.
Cruz non solo vince nel suo Texas, ma anche nel vicino Oklahoma, dove i sondaggi davano invece in vantaggio Trump. È lui il secondo grande vincitore del Super Tuesday: con 226 delegati in totale, segue Trump che è a quota 319. Come d'altronde il Resto del partito, anche Cruz non lesina gli attacchi diretti, ed al discorso per la vittoria in Texas, definisce Trump "un trafficone di Washington, volgare e profano, che vuole seguitare a esercitare la propria influenza sulla politica per guadagni personali".
Risultato deludente per Rubio invece, che vince unicamente in Minnesota e si piazza solo terzo negli stati della bible belt in Tennesseee, Alabama, Arkansas, Oklahoma e Texas. Perde di un soffio in Virginia, sicuramente perché divide i voti dei moderati con Kasich (che comunque si piazza quarto), e non ottiene alcun delegato in Texas. Rubio pare però allargare la sua coalizione, mostrandosi forte con gli elettori indecisi dell'ultimo minuto, i quali sembrano aver reagito positivamente ai suoi attacchi diretti verso Trump la scorsa settimana, e con l'elettorato più scolarizzato.
Kasich arriva secondo in Vermont e Massachusetts, un risultato apprezzabile che gli permette di restare in corsa con sufficiente credibilità e puntare tutto sull'appuntamento del 15 marzo nel suo Ohio. Kasich spera che la sua campagna centrista e dai toni positivi gli permetta di presentarsi come valida alternativa a Rubio, se il Senatore della Florida dovesse fallire nel suo stato, per proporsi eventualmente alla convention Repubblicana se non vi fossero maggioranze decisive.
Trump ha ora dunque un solido vantaggio di quasi 100 delegati sui rivali, nonostante sia ancora lontano dai 1237 delegati necessari ad assicurarsi la nomination del partito. Non si tratta ancora di una "scelta inevitabile" per i Repubblicani, specie guardando alla mobilitazione en masse del partito per fermare una sua ulteriore ascesa: una pubblicità diffusa recentemente dal SuperPAC conservatore Our Principles accusa il magnate dell'industria di aver estorto cifre esorbitanti gli studenti per frequentare la Trump University, per ricevere una preparazione inadeguata e qualifiche inutili per la quale ora il miliardario è stato citato più volte in giudizio. Membri influenti del GOP hanno inoltre evidenziato le incoerenze nella sua posizione sull'aborto, i fondi elargiti in passato all'establishment di Washington, e come abbia rovinato la classe media ricorrendo a lavoratori senza regolare contratto per la costruzione della sua Trump Tower, nonché abbia speculato sulla pianificazione di varie strutture recettive e progetti imprenditoriali, poi miseramente falliti. In questo senso, gli attacchi della squadra di Hillary Clinton, che si impegnerà anch'essa a livello nazionale nelle prossime settimane contro il miliardario newyorchese, potrebbero aiutare il GOP.
 * * *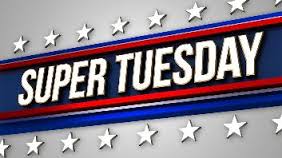 This highly anticipated Super Tuesday – the event in which the highest number of delegates for the nomination are assigned – has come to an end. Hillary Clinton decisively won 7 of the 11 voting states (Alabama, Arkansas, Georgia, Massachusetts, Tennessee, Texas and Virginia). In addition to his home state, Vermont, Bernie Sanders won Oklahoma and Minnesota, as forecast by the polls, also finishing ahead in a tight race in Colorado. Still, he conceded victory in Massachusetts, facing what now looks like a landslide support for Clinton. And while former Secretary of State brings her seemingly unstoppable campaign to national level, attacking the GOP for its divisive policies, the Vermont Senator vows to fight on for the nomination in each of the 35 States still on the agenda, in the name of social justice, the environment and world peace.
Despite his impressive fundraising ability, which still keeps Sanders comfortably afloat in the race, the Senator from Vermont seems unable to substantially broaden his coalition beyond young white liberals, watching Clinton's popularity increase among women, low-income citizens, white seniors and minorities. Furthermore, African Americans supported Clinton in large numbers on Super Tuesday, securing her victory in all Southern states, despite a few over-publicized contrasts with BlackLivesMatter activists. The nomination now seems almost certain for Clinton, who boasts an approximate 200 delegate advantage, plus the support of numerous political figures, legislators and other relevant personalities in Washington. Including superdelegates, the former Secretary of State claims 1034 delegates – almost half of the numbers she needs to secure the nomination – compared with Sanders' 408.
Clinton now prepares to bring her campaign against Donald Trump nationwide, as she appears unwilling to repeat the Republican party's mistake and underestimate the New York billionaire's ability to attract a sizeable consensus. The former Secretary of State will direct focus on Trump, describing him as an unscrupulous misogynist, with no political experience, thus unable to make responsible political decisions for America and the world.
In the Republican field, Trump won by a landslide, gaining momentum in a wide range of states, from Alabama to Massachusetts. He now prepares for March 15, a winner-takes-all contest held in 5 states, where the tycoon hopes to succeed most notably in Florida and Ohio, where 99 and 66 delegates are respectively at stake. Trump's campaign has also gone national, portraying the New York billionaire as the great unifier, the only one who has been able to broaden the GOP base so far, bringing in new votes from Democrats and independents who wish to oppose Clinton's establishment candidacy.
Cruz not only won in his home State of Texas, but he also pulled an upset  in neighboring Oklahoma, where polls predicted Trump to win instead. He is the second big winner of this Super Tuesday: with 226 delegates in total, he trails Trump who tallies 319. Along with the rest of the GOP, Cruz is now attacking the tycoon directly, calling him in his victory speech in Texas "a Washington dealmaker, profane and vulgar, who has a lifelong pattern of using government power for personal gain."
Super Tuesday yielded disappointing results for Rubio, who won in Minnesota only and came to a close third in all bible belt States (Tennessee, Alabama, Arkansas, Oklahoma and Texas). Rubio lost only by a small margin in Virginia, as the moderates' votes aligned with John Kasich as well (who nevertheless came fourth). He was unable to earn any delegates in Texas. Rubio, however, seems to bring diversity to his coalition, piling up endorsements and pulling in a strong showing of undecided and last-minute voters, as well as the better educated moderates, all of who seem to have reacted well to his latest attacks on Trump over the last week, as well as more educated moderates.
Kasich ranked second in Vermont and Massachusetts, both noteworthy results which will allow him to stay in the race with enough credibility to persuasively enter the March 15 primary contest in Ohio. Although it is too early for the Republican Party to consider the possibility of a brokered convention, Kasich hopes his centrist campaign and positive style will allow him to present himself as a viable alternative to Rubio at the Republican convention in July, should the Florida senator succumb to Trump in his home state.
Trump now holds a solid lead and races forward, almost 100 delegates ahead of his rivals, although he still is far from the 1,237 delegates needed to secure the party's nomination. He is not yet the "inevitable  choice" for Republicans: the GOP, fearful of what would be an almost certain loss against Clinton, is mobilizing en masse to combat Trump's momentum. Commercials recently broadcasted by the conservative Superpac Our Principles accuse the tycoon of extorting exorbitant amounts of money from students of Trump University, in return for inadequate preparation and fraudulent qualifications, for which now the billionaire will respond in court. Influential GOP members have also exposed Trump's inconsistent pro-life records, his monetary support for the Washington establishment, and most notably how he ruined middle class workers by resorting to irregular contracts for the construction of his Trump Tower, as well as speculating on various entrepreneurial projects just to see them fail miserably. In the anti-Trump campaign, Hillary Clinton's team, which also plans to engage at national level against Trump in the coming weeks, could help the GOP.
* Nevada e South Carolina, tra populismo e inevitabilità politica / Nevada and South Carolina. Populism and the politically inevitable nominees?
* L'America al via in Iowa, tra scontri di partito e tendenze anti-establishment / The Iowa caucus: what to look out for, what to expect
* Iowa: prima vittoria per Cruz e Clinton / Iowa: first victory for Cruz and Clinton
* Il New Hampshire e la corsa alla presidenza / New Hampshire and the White House Race
Category: generico, Osservatorio internazionale, RdP online